I first noticed the poetically named Emily Browning in the movie "Ghost Ship" where she played an intriguingly spooky girl. Now the 16-year-old Australian is appearing in "Lemony Snicket." In the space of two years, she has turned into a captivating beauty.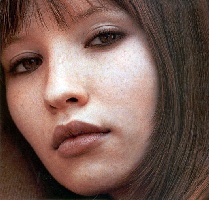 Because of her full lips, no doubt, some are comparing her to Angelina Jolie, although I see more of a resemblance with her fellow Aussie Cate Blanchett.
She's definitely one to watch.